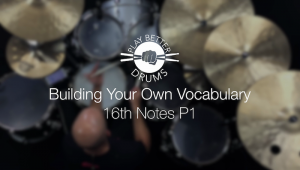 BUILDING YOUR OWN VOCABULARY
This course addresses the question I get asked the most - how do you flow around the drums? It's essential, no matter what style you play, to have the ability to 'speak' at the drums and to have something to say without fear or hesitation. This course will help you build your OWN vocabulary from the ground up.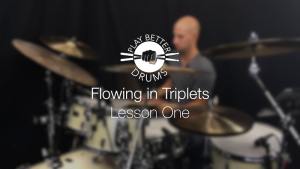 FLOWING IN TRIPLETS COURSE
16th note triplets are one of the hardest note rates to play in and play freely in. I get so many questions on how to 'flow' around the drums - how do guys like Gadd and Weckl flow around the drums so smoothly? This course is a great introduction to this note rate and how to go about teaching yourself to improvise using triplets.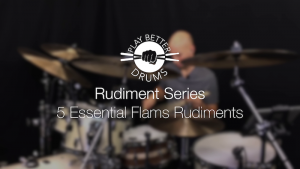 RUDIMENTS
Rudiments...something that we're all told we need to know back to front. I don't actually think it's essential to learn all 26 American rudiments, for example, but certainly having a command over the basics is a must. Some rudiments are particularly good for orchestrating around the drums, but even working on the ones that don't translate well to the drums can improve your overall hand control.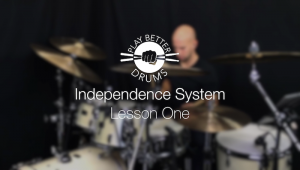 INDEPENDENCE
Some useful independence exercises here. It can be a frustrating thing to practice but we need independence to free us up when we're playing in real-world situations so that we're not hampered by lack of ability to keep out left foot hi-hat going, for example. The independence system that I learnt from Thomas Lang is also explained here.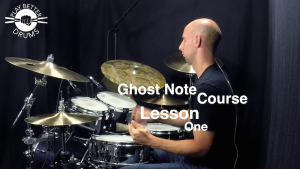 GHOST NOTE COURSE
This course has some great tips for ghost note ideas and also how to play them effectively. Sometimes, to make a groove really 'happen' it's a combination dynamics and adding a few choice ghost notes - it takes a lot of practice to get a nice difference between the loud and soft snare notes. This course will help you with that.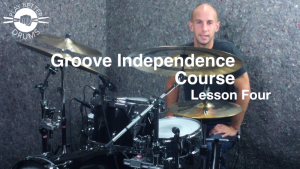 GROOVE INDEPENDENCE COURSE
A book called 'The New Breed' by Gary Chester inspired this course. That book is an absolute must for every drummer. It's independence but it's based around grooves and the type of independence we really need as drummers. The book also teaches you to lead with different hands, count out loud over what you're playing and is a real test in concentration.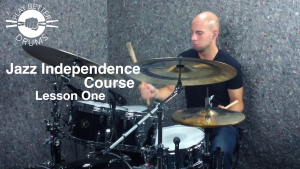 JAZZ INDEPENDENCE COURSE
A member requested a lesson on Jazz independence so I decided to make a short course on the subject. With the help of the famous book 'Advanced Techniques for the Modern Drummer' by Jim Chapin, I demonstrate some left hand independence ideas and also talk about the ride cymbal and the dynamics you need to sound 'legit' for jazz playing.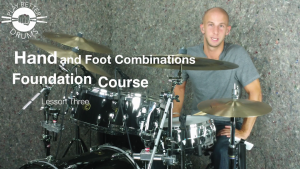 FOUNDATION COURSE
This course deals with a little bit of everything. I mention the word 'foundation' a lot on this site and I do so because I think you get a lot further a lot quicker by improving your basic tool-box, rather than practising individual licks and phrases that you try to shoe-horn in to your playing. Working on your foundation gives you choices.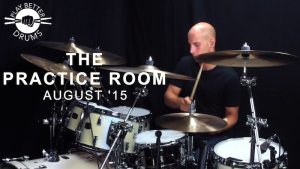 PRACTICE ROOM
Some footage from the practice room. Hopefully you can see how I use some of the things I discuss in the lessons. There will be more content to come in this section featuring me playing along to songs etc. If you have any questions, please comment under a video, post in the forum or email me.